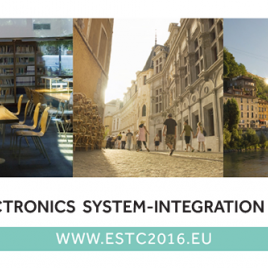 THE SINGLE LARGEST SEMICONDUCTOR PACKAGING CONFERENCE IN EUROPE

Join us on booth #10

It is our pleasure to announce that the 6th ESTC Conference, the premier European in the field of microelectronics packaging and system integration, will be held 13rd - 15th of September, 2016 at the World Trade Center in Grenoble, France. This international event brings together both academics as well as the industry leaders to discuss and debate the state-of-art and the future trends in packaging and integration technologies. ESTC provides a perfect opportunity to hear the latest news and developments in this field. So mark the dates down on your calendar today!