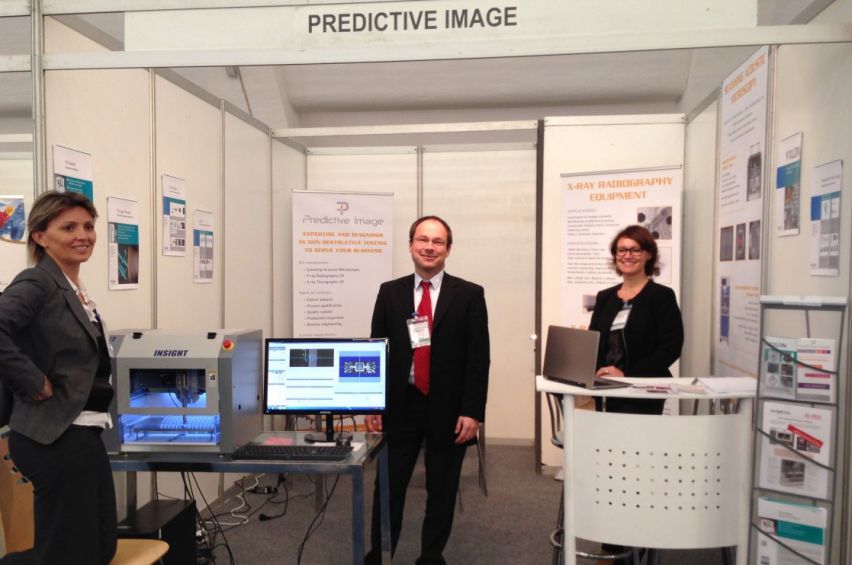 TRONICA EXPO Casablanca : Predictive Image team and the acoustic microscope IS202 in Morroco.
A Predictive Image team, supporterd bu its suppliers : INSIGHT KK and YXLON International GmbH, welcomes you all week at booth # I.5.2.
This 8th edition of ELEC Expo (specialized in electricity, lighting, electrical and automation) places large emphasis to renewables energies (3rd edition of EneR Event), but also to TRONICA Expo, the 2nd International Exhibition of Components and Systems and Electronic Applications.
You can bring your samples, pictures will be carried live on the booth thanks to mobile acoustic microscop INSIGHT 202.